Welcome to the Velocity Vehicle Care Resource Page
As we stand together in this turbulent and unprecedented moment in time, it's inevitable to feel uncertain about the future of our industry.
We want to help you deal with the uncertainty of these times by providing free resources to help you navigate COVID-19 and to use the extra time you have available to work on your business, to strategize and to envision the business that you need to become in order to succeed in the new environment.
We suggest you bookmark this page and check for new resources as we will be adding new content regularly.
---
COVID-19 Posters
Click on or tap image to download your A4 size copy
Click on or tap image to download your A3 size copy
---
COVID-19 Social Media Images
Click on or tap image to download your copy
Desktop download instructions: Click on image to open, right click and select 'save image as'
Mobile or tablet download instructions: Tap on image to open, press and hold down image and select 'save image'
---
eBooks
Click on or tap image to download your copy
---
Video's
Video: 1 - Grow your Revenue and Profit
Presentation by Chelsea Beyer Zep Vehicle Care - Carwash Show 2017
Click Here to download the slides to accompany the video presentation
Video 2: - Coinless App - Meet the makers and App demo Zoom meeting, Tuesday 5th May 2020
---
Instruction Guides
How to Perform a Titration -

Step by Step Guide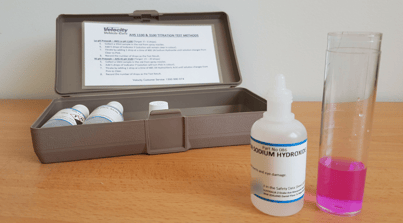 Click Here to download 'How to Perform an Acid Titration (Lo pH)
Click Here to download 'How to Perform an Alkali Titration (Hi pH)